Sieć wsparcia społecznych inicjatyw dla klimatu
Projekt "Sieć wsparcia społecznych inicjatyw dla klimatu", ma na celu zachęcenie i mobilizowanie społeczności lokalnych do podjęcia aktywności na rzecz ochrony klimatu.
Projekt rozpoczął się 1 lutego 2021r. potrwa półtora roku, w tym czasie będziemy realizować działania wzmacniające aktywność obywatelską i inspirujące do podejmowania decyzji i działań związanych z adaptacją do zmian klimatu w skali lokalnej. Projekt ma wskazać na skutki zmian klimatu i konieczne działania, które mogą podejmować społeczności lokalne przy współpracy np. z samorządami czy organizacjami, ma pokazać także, że niezbędne jest włączenie mieszkańców w planowanie działań adaptacyjnych w miastach.
Działania zaplanowane w ramach projektu:
Szkoła liderów klimatu – kurs szkoleniowy dla liderów, organizacji, grup nieformalnych gotowych do realizacji inicjatyw w swoich miejscowościach.
Zielono-niebieskie inicjatywy Liderzy gromadząc wokół siebie mieszkańców zrealizują inicjatywy, mogą to być np. modelowe ogrody deszczowe, zielone ściany, gromadzenie wód deszczowych, strefy retencyjne, zielone powierzchnie zakładane na terenach użytkowanych przez mieszkańców np. osiedlowe, wspólnotowe, przyszkolne. które zostaną wsparte poprzez zakup materiałów na ich wdrożenie.
Debaty dla mieszkańców. Debaty mają na celu uświadomienie problemu skutków zmian klimatu dla miejscowości, uruchomienie dyskusji społecznej na temat możliwości podejmowania inicjatyw przez mieszkańców przy współpracy z samorządem i zarządcami spółdzielni. Warsztaty zielono-niebieskiej infrastruktury dla urzędników, organizacji, wspólnot lokalnych, rad osiedli, podmiotów komunalnych w każdym mieście/gminie, w której będą realizowane zielono-niebieskie inicjatywy.
Zielono – niebieska Sieć wsparcia dla klimatu. Będzie to platforma współpracy liderów, organizacji, społeczników, miejsce inspiracji, dzielenia się wiedzą, dobrymi praktykami adaptacji do zmian klimatu realizowanych lokalnie. W ramach projektu powstanie także Poradnik "Jak wdrażać zielono – niebieskie inicjatywy dla klimatu w skali lokalnej".
Czas realizacji: od 1 lutego 2021r. do 31 lipca 2022r.
Wszystkich zainteresowanych udziałem w projekcie serdecznie zapraszamy do kontaktu!
Osoba odpowiedzialna:
Sylwia Szatan
e-mail: s.szatan@zielonaakcja.pl
tel. 602 698 772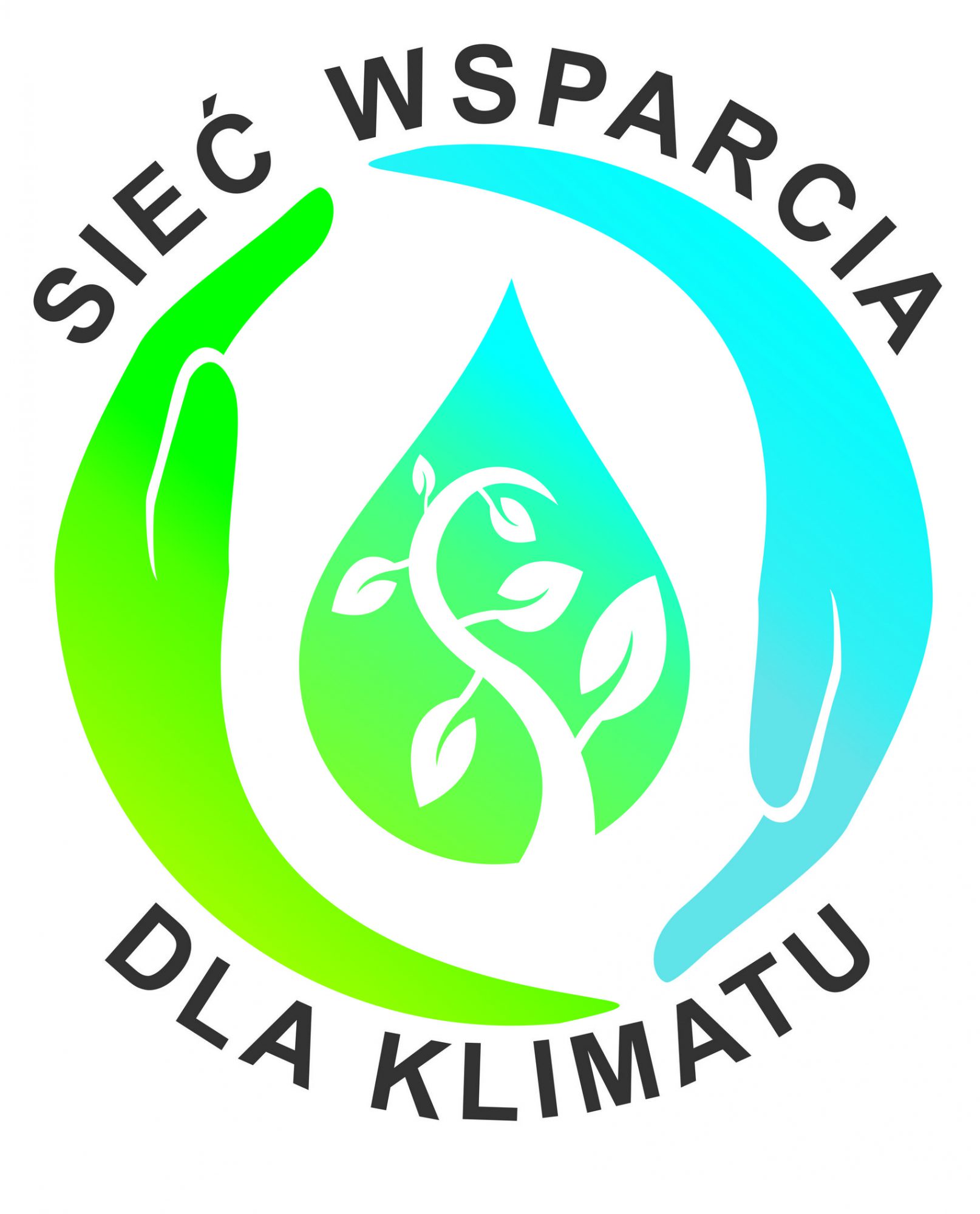 Szkolenie dla liderów klimatu
W dniach 10-12.06.2021 w Zamku na wodzie w Wojnowicach odbyło się szkolenie dla Liderów Klimatu w ramach projektu "Sieć wsparcia społecznych inicjatyw dla klimatu".
W szkoleniu wzięło udział 14 liderów, przedstawicieli 7 organizacji i grup nieformalnych, które podjęły się realizacji projektu.
W trakcie tego spotkania rozmawialiśmy przede wszystkim o zmianach klimatu i zielono niebieskiej infrastrukturze, udało nam się także wyjść w teren, do parku który otacza zamek, pełnego wyjątkowych okazów drzew i krzewów.
Dyskusje, wykłady i warsztaty dotyczyły m.in:
Zielonej i niebieskiej infrastruktury (rabaty bylinowe, retencyjne, ogrody deszczowe, zielone ściany, ogrody kieszonkowe, nasadzenia drzew i krzewów) znaczenie, przykłady, jak projektować, na co zwracać uwagę, zachowanie bioróżnorodności i połączeń ekologicznych, działania pielęgnacyjne.
Zadrzewienia jako przykład zielonej infrastruktury – rola zadrzewień w adaptacji do zmian klimatu, dobór gatunków w aspekcie zmian klimatu, projektowanie nasadzeń, pielęgnacja w dobie zmian klimatu i suszy.
Jak obywatele mogą uczestniczyć w decyzjach gminy dot. środowiska i klimatu. Działania interwencyjne, petycje i zapytania obywateli dot. działań proklimatycznych.
Jakie działania możemy podjąć u siebie, określenie potrzeb, szacowanie kosztów.
Planowanie działań informacyjno – edukacyjnych na poziomie lokalnym, wykorzystanie mediów i różnych narzędzi komunikacji i informowania, angażowanie mieszkańców w decyzje związane z adaptacją do zmian klimatu w gminie w tym organizowanie debat, budowanie lokalnych sieci współpracy.
Planowaliśmy aktywności liderów w aspekcie przebiegu projektu i wykonania zielono – niebieskiej infrastruktury. Ustaliliśmy harmonogram działań w projekcie.
Zielono-niebieskie inicjatywy
Byczyna
Przemków
Chocianów
Chojnów
Międzybórz
Brzeg Dolny – Radecz
Legnica
Publikacje i materiały do pobrania
Nagranie wywiadu z Prezes Fundacji Zielona Akcja Ireną Krukowską – Szopa wyemitowanego w programie "Popołudniu z Dolnego Śląska" w Radio Wrocław. Rozmowa dotyczy zmian klimatu, zielono – niebieskiej infrastruktury oraz projektu "Sieć wsparcia społecznych inicjatyw dla klimatu". Zapraszamy do wysłuchania.
Drodzy Państwo, zapraszamy do zapoznania się z publikacją, która została opracowana w ramach projektu "Sieć wsparcia społecznych inicjatyw dla klimatu". W poradniku opisano zagadnienia związane ze zmianami klimatu, ich negatywne skutki i konsekwencje, wyzwania dla mieszkańców miast, których skutki ekstremalnych zjawisk klimatycznych dotykają coraz bardziej. Wskazano jak istotne jest tworzenie zielonej i niebieskiej infrastruktury, która wspiera zwiększenie odporności miast na negatywne zjawiska wynikające ze zmian klimatu, przeciwdziała zagrożeniom wynikającym z powodzi, suszy, łagodzi skutki fal upałów i efektu miejskiej "wyspy ciepła", ogranicza zagrożenia, które powstają wskutek ekstremalnych zjawisk pogodowych. Poradnik zawiera także zagadnienia praktyczne – jak zakładać, pielęgnować, dobierać gatunki do poszczególnych elementów zielono – niebieskiej infrastruktury.
Aktualności związane z projektem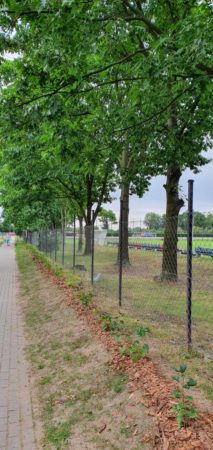 Zielona Akcja
25 lipca 2022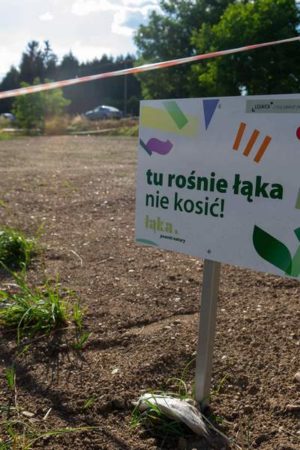 Zielona Akcja
4 lipca 2022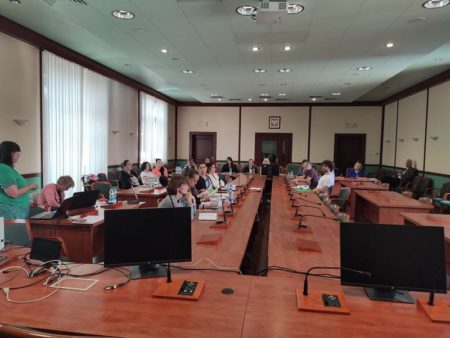 Zielona Akcja
23 czerwca 2022

Zielona Akcja
16 maja 2022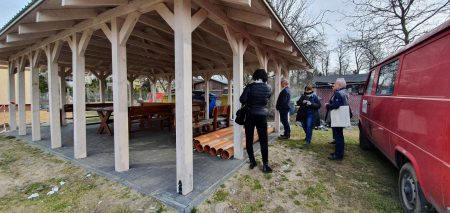 Zielona Akcja
30 kwietnia 2022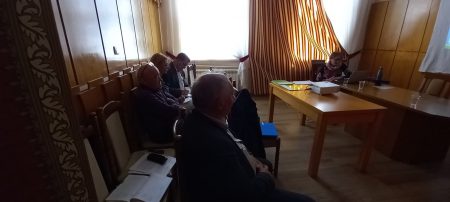 Zielona Akcja
28 kwietnia 2022
Projekt realizowany z dotacji programu Aktywni Obywatele – Fundusz Krajowy finansowanego przez Islandię, Liechtenstein i Norwegię w ramach Funduszy EOG.